Google Pigeon
Google Pigeon Update
Googles' Pigeon algorithm was initially released in 2014, with an aim of improving local search engine results by configuring the accuracy and relevance of said listings. Pigeon has had a huge impact on search engine results, thus impacting local maps and traditional web results.
More in depth details
Pigeon has been referred to as the biggest update rolled out by Google since Venice, 2012. The update combines traditional web search queries and local searches together more cohesively. Pigeon has affected many businesses in a positive and negative manner.
Pigeon closely ties in with the Google Knowledge Graph, as well as traditional local signals, including, ranking, and distance data.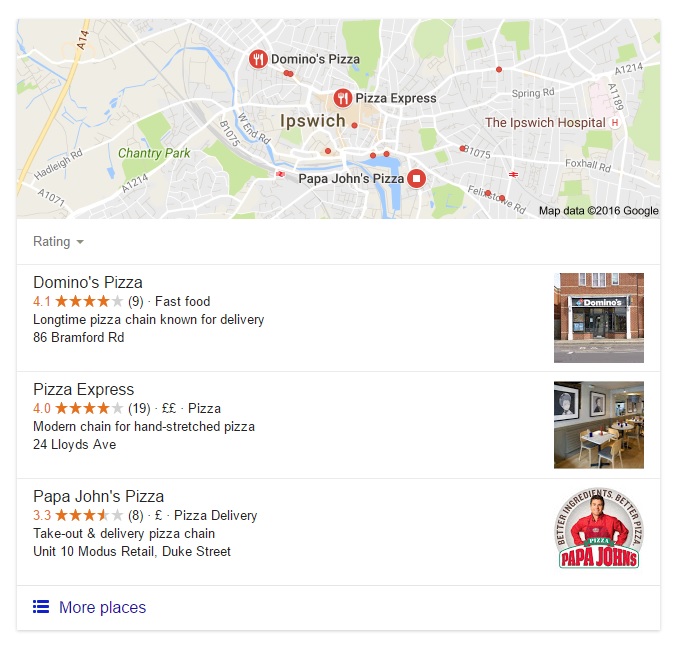 Pigeon Optimisation
To optimize your business via the Google guidelines, the following need to be configured correctly:
Google business listing

Directory listings

Local content focus

Social media
Contact pages should include a map, hours, directions are also of added value. If you have more than one location it may be difficult to include a lot of information, however, the more information the better.
The correct optimization of directory listings and web pages is critical for high impact local search results.
Ensure correct optimization of Google+ pages, correct categories are critical. If you trade as a dentist in Ipswich, you must list the correct category. Local phone numbers are also an important aspect of local search.
Consistent addresses across all business listings and any other websites that hold your details are important. If Pigeon notices that your business address has numerous address listings but only one formal location on your website, you may be penalized.
Customer reviews on Google+ have also shown positive signals in local search.
Title tags in your website's local landing page should include the town or city you are targeting, also consider including your main services in said title tag.
More information
If you have any questions regarding this brief blog entry concerning the Google Pigeon update, please do get in touch.