Google Panda
Google Panda
Panda was released officially in February 2011, enhancing the quality of search results, thus improving user experience and retention. Panda algorithm was named after one of the algorithm's founding engineers, Navneet Panada.
Initially, Google Panda (originally known as the Farmer update) was run sporadically, which meant if a website was penalised it would take a while before you could rectify the problem. Now that Google Panda is part of Google's core algorithm, it is a lot easier to make updates to a web page to rectify.
Panda's impact on lower quality websites was very traumatic, however, if a website is not to be found of value to a user, what use is it listed high in the SERPS. Google's aim is to improve user experience not to hinder it.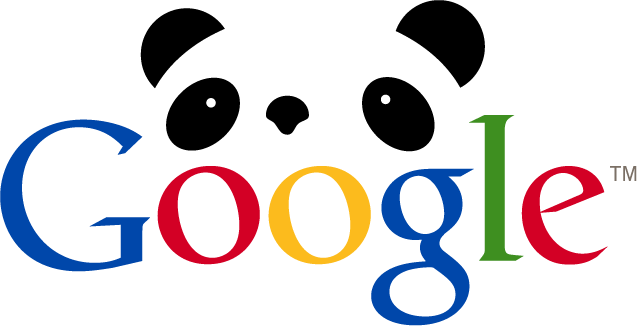 Panda Impact
12% of all google searches were penalised by the Panda algorithm, predominantly sites with poor content, and bad UX, were impacted the uppermost.
What does Google Panda concentrate on?
Panda's algorithm concentrates on content quality, quality enriched content will be rewarded by being placed higher in the SERPS. Spammy content will, however, be devalued in the SERPS. Which in turn will help improve search engine listings by listing quality web pages notably higher than lower quality web pages.
This report has been constructed to help website owners place quality Panda content on the web and, how to recover from a Panda demotion.
Should content match a users search criteria?
Title tags must correspond with content that has been written. If a user has spent time researching their desired goals in a search. The search results must lead to quality content results for the chosen subject, if presented with poor content the end result will lead to the misspend of resources. Thus, Google Panda algorithm penalising said pages for a bad end user experience.
If a web page has received a penalty for a poor content imbalance to search criteria, rectifying such problems is a manageable exercise. Often, such problems can arise from poor relation to content, structure should be assembled to include paragraphs that are present in your title. Adhering to this criteria will see an influx in user retention and quality enquiries or sales.
Word Count
Officially there are no word count recommendations for web pages. Strong evidence supports high word count web pages that are of poor quality do not perform as well as lower word count web pages that are of higher quality, sometimes a lower word count page that is written in a quality way can trigger featured snippets.
New content
Adding fresh well-written content to a website is an important ranking factor for Panda, it is recommended to update a website at least once per week.
How many pages need to be of good quality?
Web sites can perform well in the SERPS with a few low-quality pages, however, it is best practice to keep the majority of web pages to a high standard, as Panda may be more stringent in the future.
Duplicate content
While duplicate content is not an official Panda signal, it is still best practice to scan and rectify any duplicate content issues a web page may have. Duplicate content will ultimately lead to a manual penalty in the future.
Unique content
Unique content is fundamentally the most important factor of Panda's algorithm.
Aggressive on page SEO efforts
All the while on page SEO is an important factor for Panda, aggressive SEO practices are not. To include; URL, HTML attributes, and keyword density.
How to identify a Panda penalty
A Panda penalty can be determined by researching chronicle SEO time stamps, one tool that can help implement said solution is Google analytics. With the correct training, a user will be able to determine if a website has incurred any major drops in traffic to certain web pages.
If said website has incurred a loss in traffic, it may well be that the website has received either an automatic, or a manual penalty via Google Panda. However, the drop in traffic may have been caused by another factor or a combination of contributing elements.
If you would like to find out more information regarding Google algorithms, please do get in touch.