Google Performance Report for News Publishers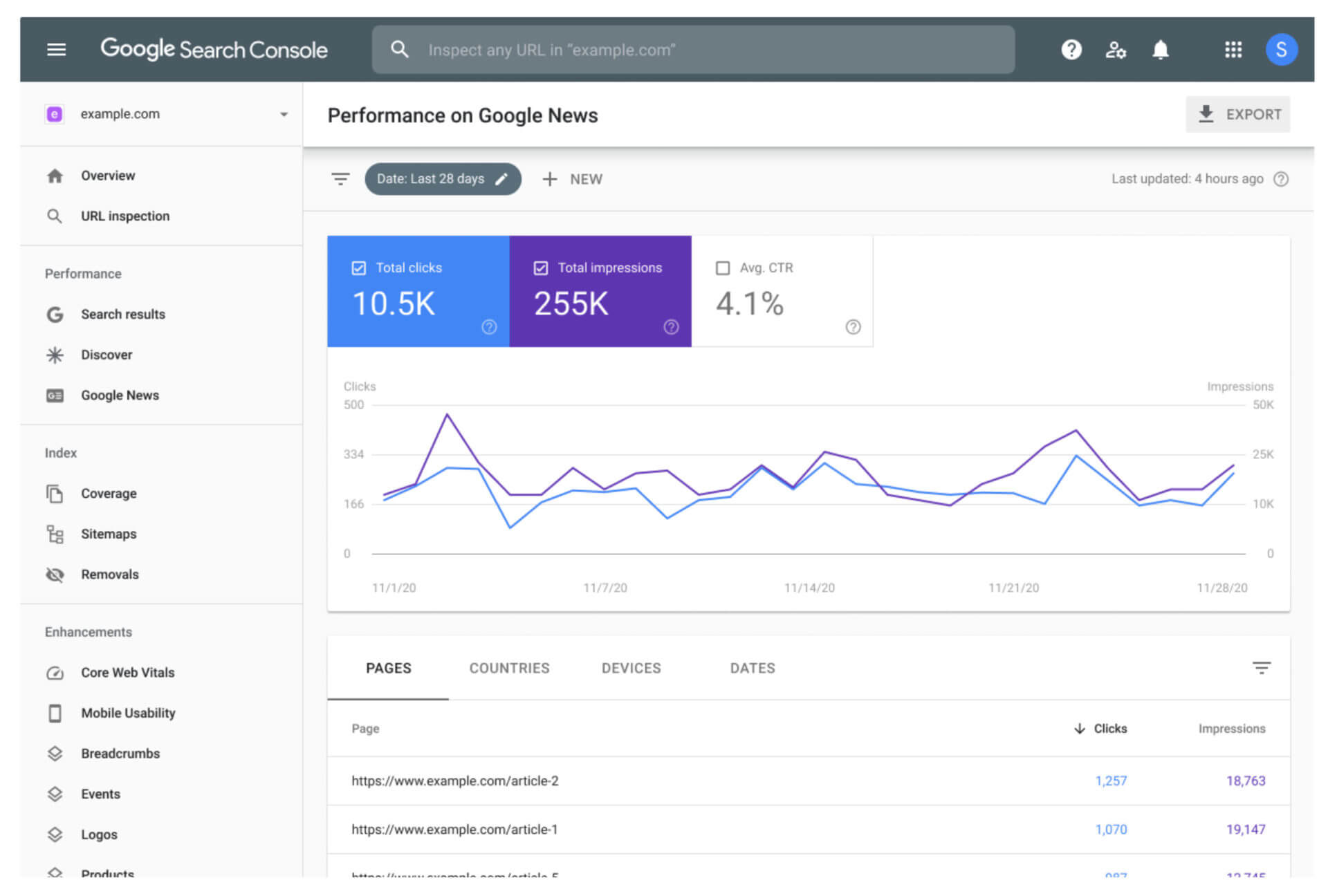 Google has launched a new initiative to help publishers of content that appears within the Google News via Search console. It is now possible to track clicks, impressions, and CTR for Google News associated data.
The data break down is quite similar to that of Google Analytics, breaking down data to:
Statistics:
Problem; This data only goes back to December 15th, 2020
Data not included:
News tab on Google Search – That information was added in July 2020, and can be found in the performance report section of Google Search Console.
The new statistics provide:
Combined data metrics

Date ranges
Reader locations
Devices
Pages
Information video
More information via Google Help: