---
"We Can Make Anything Possible"
---
Let's create a bright future for your brand
---
---
Let's Make Our World More Creative
---
Imagination, originality, courage, simplicity make extraordinary results
---
Our Solutions Are The Solution
---
From studying your current infrastructure, evaluating your brand needs, specifying the mix of software required to meet project goals, to ongoing support. Introducing Plosion Web Design
The story so far entails 8 years of website design, development, and digital marketing consulting. We have worked with clients to include the NHS, and large national construction and development companies.
Located in central Ipswich, Suffolk, we build brand awareness and deploy strategic web design solutions.
Contact us for your consultation.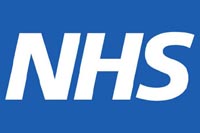 Brand Strategy
Your long term brand strategy will reinforce your positioning and give you a major edge in increasingly competitive markets.
Experience Web Design
By evaluating both our clients & their customers' needs, we create unparalleled digital experiences that are commercially viable and user-friendly.
Consultancy Services
Our consultancy solutions provide specialist knowledge in the digital technology arena. Concentrating on bespoke programming solutions and digital marketing.
Creative Technology
Always researching the relevant developing arenas for internet services, new devices and emerging technologies that are of benefit.
---
We Create Multi-Channel Traffic
---
Plosion Web Design will maximise your website's exposure & performance by implementing multi-channel, creative online digital marketing strategies.
---
Social
We can help build your brand awareness by gaining traffic and attention through social media sites. Let us  manage your social media channels more effectively.
Broadcast
Our broadcasting services include video production, digital music composing, YouTube consultancy, and everything in the middle that is digital.
SEO
If you are serious about your business and want to increase your brands exposure, organic and PPC are unavoidably part of any on-line marketing initiative.
Content
Strategic creative content marketing develops audiences, attracts attention, builds brand awareness and creates brand preference.
---
---
Plosion Web Design is a national web design consultancy based in Ipswich in Suffolk. Ipswich is the perfect location for us. With excellent travel links to London, Chelmsford, Norwich, and Cambridge, we can see many of our customers in under one hour.
---
---